GVM Upgrades
We're using our 4WD's vehicles for far heavier work than ever, and often after throwing in a few tools, the camping gear in the back, adding a couple accessories or even hitching up the van or camper to then have your 4WD close to, or exceeding the GVM (Gross Vehicle Mass). Overloading presents a major problem on our roads because:
Consistently overloading or towing causes extra stress on Suspension, Brakes, Driving Gear and vehicle structure thus reducing the life span of your vehicle
The sagging in the rear end reduces handling and braking capacity
Overloaded vehicles are deemed  un-roadworthy
In the event of an accident, an overloaded, un-roadworthy vehicles are not compliant for Insurance
Consider a few things before loading up for work or hooking up the van for that get away.
Your vehicle manufacturers GVM.
The vehicles added accessories e.g. Bull Bar, Winch and Recovery Gear
Everything else e.g. Passengers, Luggage, Fridge and its contents, Tools etc. (in many cases manufacturers only allow approx. 10 Liters fuel and approx. 68kg passenger.)
If you're towing, what's the Ball Weight of the Van or Trailer.  (It's also worth considering that a Van or Trailer also has a GVM)
Ontrack Automotive are a registered workshop with DOCTRS (Department Of Transport and Regional Services), authorised to upgrade the GVM on approved vehicles. All GVM's are tested and approved for Australian standards. We're the preferred workshop in Melbourne's eastern suburbs, delivering the support to 4WD owners from all over melbourne, Dandenong to Ringwood, Belgrave and Doncaster to name a few. Visit our Ferntree Gully workshop today to learn more or contact us on (03) 9753 5565, or via email at info@ontrack4x4.com.au.
| | | | |
| --- | --- | --- | --- |
| GVM's available for: |   |   | |
| Ford Ranger | Nissan Navara D23-Rear Coil | Toyota HiLux Gen8 | Volkswagon Amarok |
| Isuzu D Max | Nissan Patrol Coil Ute | Toyota Landcruiser 76 Series | |
| Mazda BT50 | Nissan Patrol Leaf Ute | Toyota Landcruiser 78/79 Series | |
Pre-registration:- Speak to your dealer about second stage manufacture and have the GVM upgraded prior to registration. On completion a compliance plate will be fitted and
Post registration:– The GVM can still be upgraded after purchasing and registering the vehicle, however and additional fee applies for an Engineers inspection to gain Nationwide compliance
This CFA Patrol (Pictured Below) required a GVM upgrade to carry the additional weight in water, basic fire management equipment and fire fighers
Before GVM Upgrade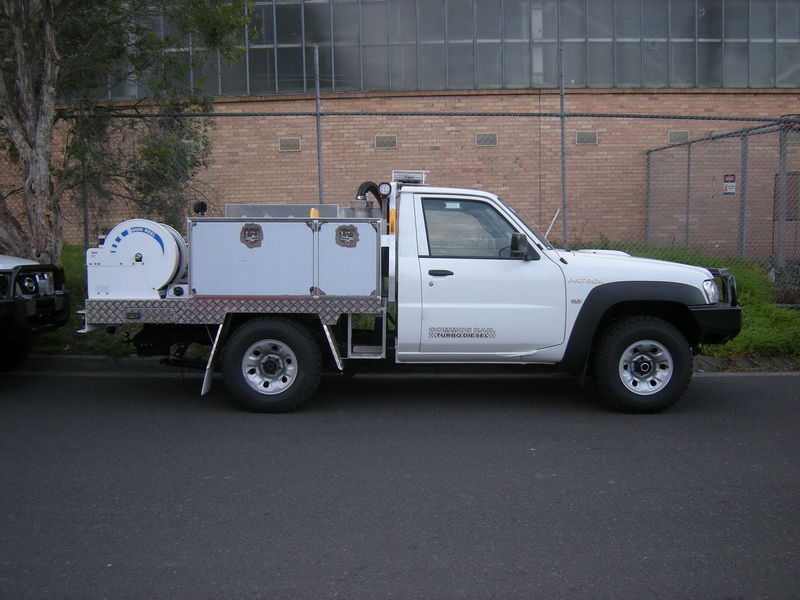 After GVM Upgrade